Chabad Sponsorship Opportunities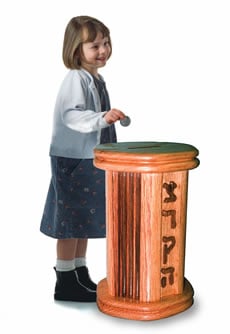 Chabad has an open door, all welcome & no membership policy.
However, we always welcome sponsorships. Below please find a list of opportunities to partner in Chabad's work...
Dedicate a Book
Chabad At The Shore is providing a special opportunity to dedicate the New Prayer Books and Chumashim in honor or in memory of a loved one for only $36.
Jewish Art Calendar
Chabad is proud to announce that shortly we will be going to press with the new, full-color, year 2008-2009 Jewish calendar. Right now you have the opportunity to personalize the next calendar with your special business advertisement, personal message or Yahrzeit memorial.
Date Reminder- $50
Insert Ad - $125
Display Ad $300
Sponsor a Kiddish
Sponsor a Kiddush at the Chabad Ventnor Shul in honor of a Special occasion. Prices: Regular Kiddush - $280 Meat Kiddush - $450
Sponsor a Month of Rent
Sponsor one Month Rent for the Chabad Ventnor Minyan for $2500. Co-sponsorships are more than welcome!

Call 822-8500 For More Information