Community Shabbat Dinner
With Chassidic Artist Yitzchok Moully
Friday, August 19th 7:30pm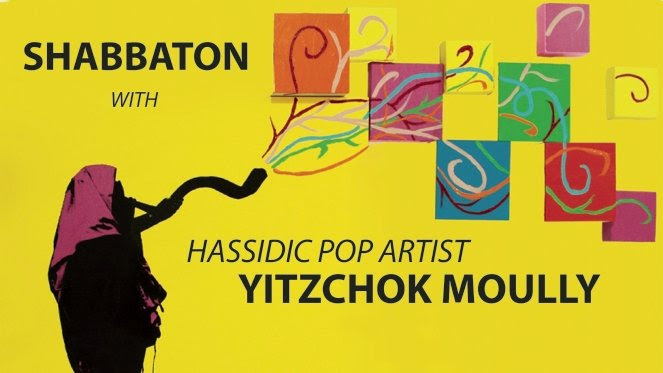 Enjoy a delicious Shabbat dinner with our special guest speaker, Rabbi Yitzchok Moully.
Yitzchok Moully is a conceptual artist whose work explores the intersection of spirituality and the material world we live in. Having grown up in Melbourne, Australia, with a few formative years in Hasidic Brooklyn, Moully brings together the disparate colorful worlds of his hippie upbringing and Hasidic culture, resulting in a unique palette of colors and ideas. Moully began with silkscreen and painting in his creative process but is careful not to be limited to any one medium, rather he is constantly seeking out new modes of expression to convey his ideas.
Services -7:30pm, Shabbat Dinner & Lecture 8:15pm
Cost: $36, RSVP a must by 8/17.
be an Event Sponsor for $180
For more info please call 609-822- 8500 or email [email protected].
Pay online at www.chabadac.com/donate
or mail a check to Chabad: 21 S Troy Ave. Ventnor, NJ 08406