Community Shabbat Dinner

With Yad L'Achim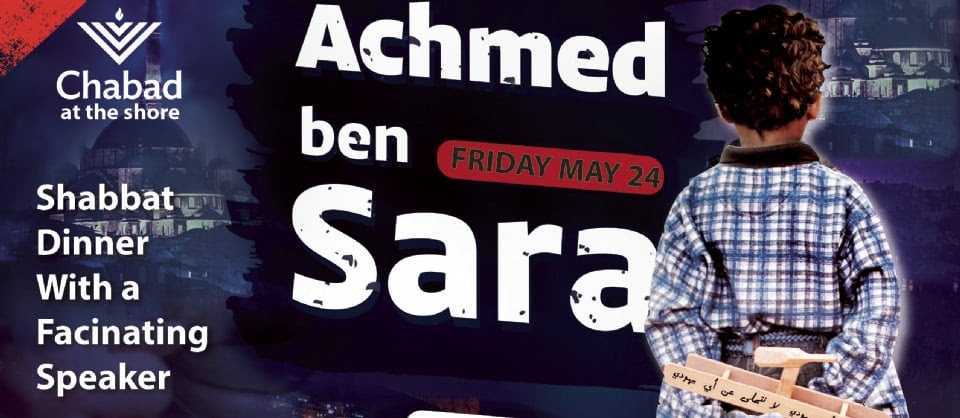 Memorial Day Weekend - Friday, May 24th
Sara was trapped for over ten years in an Arab village…
She is now free and telling her story and sharing about the amazing work
which is done by, rescue organization, Yad L'Achim.

Services: 7:00 PM Dinner: 7:45 PM

Enjoy good food, wonderful company and our inspiring speaker. Our catering team will prepare delicious homemade challah, gefilte fish, salads, chicken soup, dessert and much more. Be a part of our warm community and rsvp today.

At Chabad Chai Center
6605 Atlantic Ave
Ventnor NJ 08406

Cost: $25 Adults | $12 Children
Be a Sponsor for $180

RSVP required by 5/22, 5pm.
 

Make a payment online by visiting 
www.chabadac.com/donate

or mail a check to Chabad, 21 S Troy Ave, Ventnor, NJ 08406.